My fall schedule is starting to come together. Come see me read/rap/sign books/generally make a fool of myself!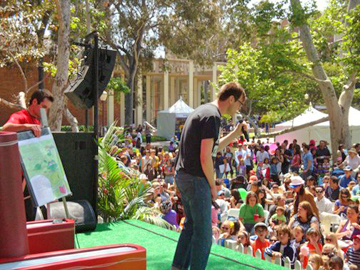 Sat. Aug 12 -Discovering Your Inner Oddanimal- lecture, workshop, booksigning, Harvard Museum of Natural History,
26 Oxford Street, Cambridge- 12-1pm
Sat Aug 25 - Eric Carle Museum of Picture Book Art - 125 West Bay Road, Amherst, MA - storytime event - 2pm
Thurs Aug 30 - off-site event with Titcomb's Bookshop at the Sandwich Library, 142 Main Street, Sandwich, MA - 4-5pm
Sat Sept 15 - Odyssey Bookshop, 9 College St., in South Hadley, MA - 11am
Sat Oct 27 - Boston Book Festival 2012
For the record, you can always see my upcoming schedule (and specific information about each event) on this here blog page.
Want me to come to your library/bookstore/school? Get in touch!